Welcome to Our Irvine Orthodontics Office!
Welcome to the office of Dr. James Passamano and Dr. Robert Passamano.  We are a father-and-son orthodontists team dedicated to achieving quality orthodontic treatment utilizing the best technology available.  Drs. Passamano work side by side to ensure you are receiving the top quality treatment.  We have been at the same Irvine location for over 30 years.
Passamano Orthodontics utilizes the latest technology:
Low-Radiation Digital X-Rays
3-D Digital Teeth Scanner
Top 1% Invisalign Doctors in North America
Behind The Teeth – Lingual Braces
Digital Appliances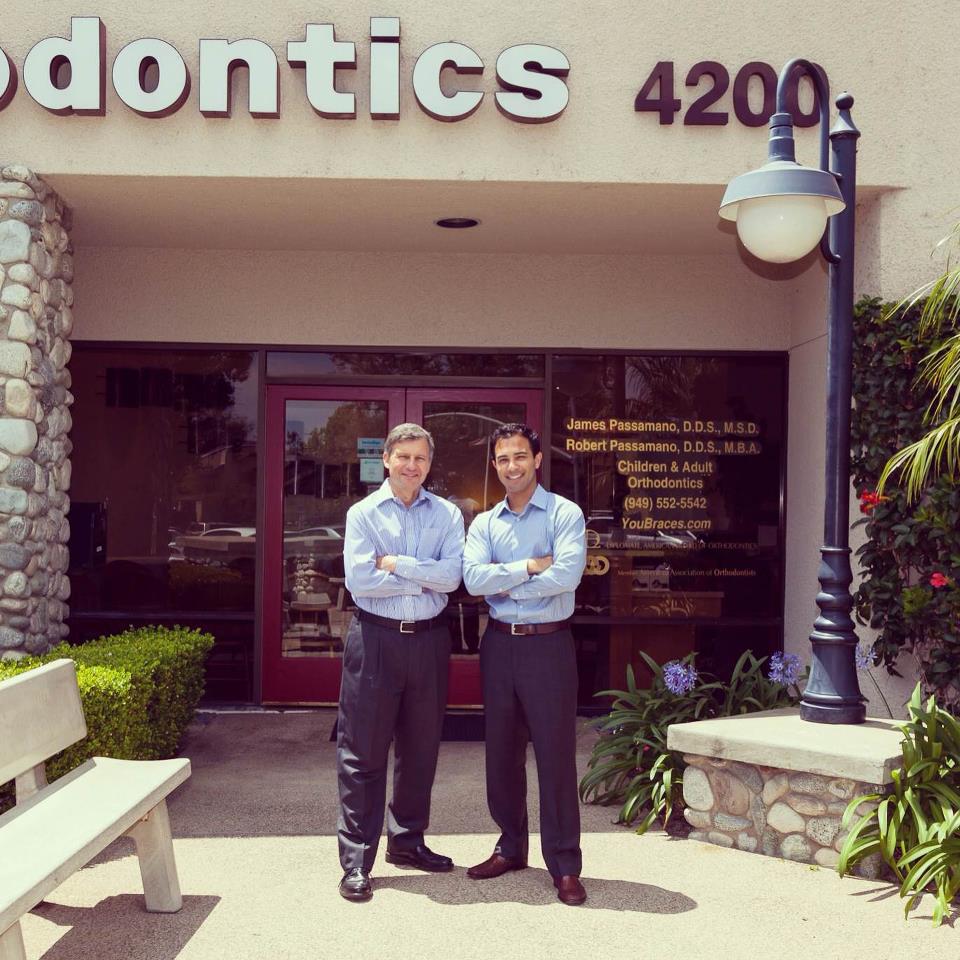 Our Office Hours
| | |
| --- | --- |
| Monday | 9:00 am – 6:00 pm      (1-2p)* |
| Tuesday | 9:00 am – 6:00 pm      (1-2p)* |
| Wednesday | 7:00 am – 3:30 pm      |
| Thursday | 8:00 am – 5:00 pm      (12-1p)* |
| Friday | 9:00 am – 2:00 pm     (Administrative Only) |
* Lunch
Insurance Information
We accept most major insurance plans payments towards your treatment fee.  We will assist you in filing and maximizing your insurance benefits.  
Financial Information
We understand that orthodontics is an investment.  We work with you to make sure orthodontics is affordable by offering payment options to meet your needs.  Typically, a payment plan includes an initial payment when treatment begins, follow by monthly payments at 0% interest.  Contact our office for more information.



Contact Us
Passamano Orthodontics in Irvine, CA
949-552-5542
info@youbraces.com
4200 Barranca Pkwy, Irvine, CA 92604
Office Hours
Mon: 7am — 3:30pm 
Tues: 8am—5pm
Wed: 9am-6pm
Thurs: 10am — 7pm 
Fri:  9am — 2pm (Admin Only)