Invisalign Clear Aligner Trays
Invisalign Orthodontics is a fantastic alternative to regular braces for those who find the idea of metal braces, though effective, too uncomfortable and visible.  At Passamano Orthodontics, we utilize Invisalign to treat a wide variety of orthodontic treatment types ranging from mild to severe crowding.  Drs. Robert and James Passamano are the #1 Invisalign Provider in Irvine with 7 National Invisalign Case Results Publications, 2-Time Clinical Excellence Award (2014 and 2016), a Top 1% Provider of Invisalign in North America and 1 of 109 Orthodontists in Invisalign's Hallf of Fame Case Selection.  You can be assured you are getting the highest quality of Invisalign Orthodontic treatment.
—> Visit our Before and After Invisalign Gallery <—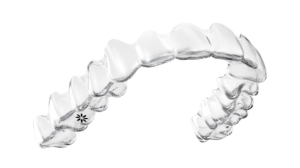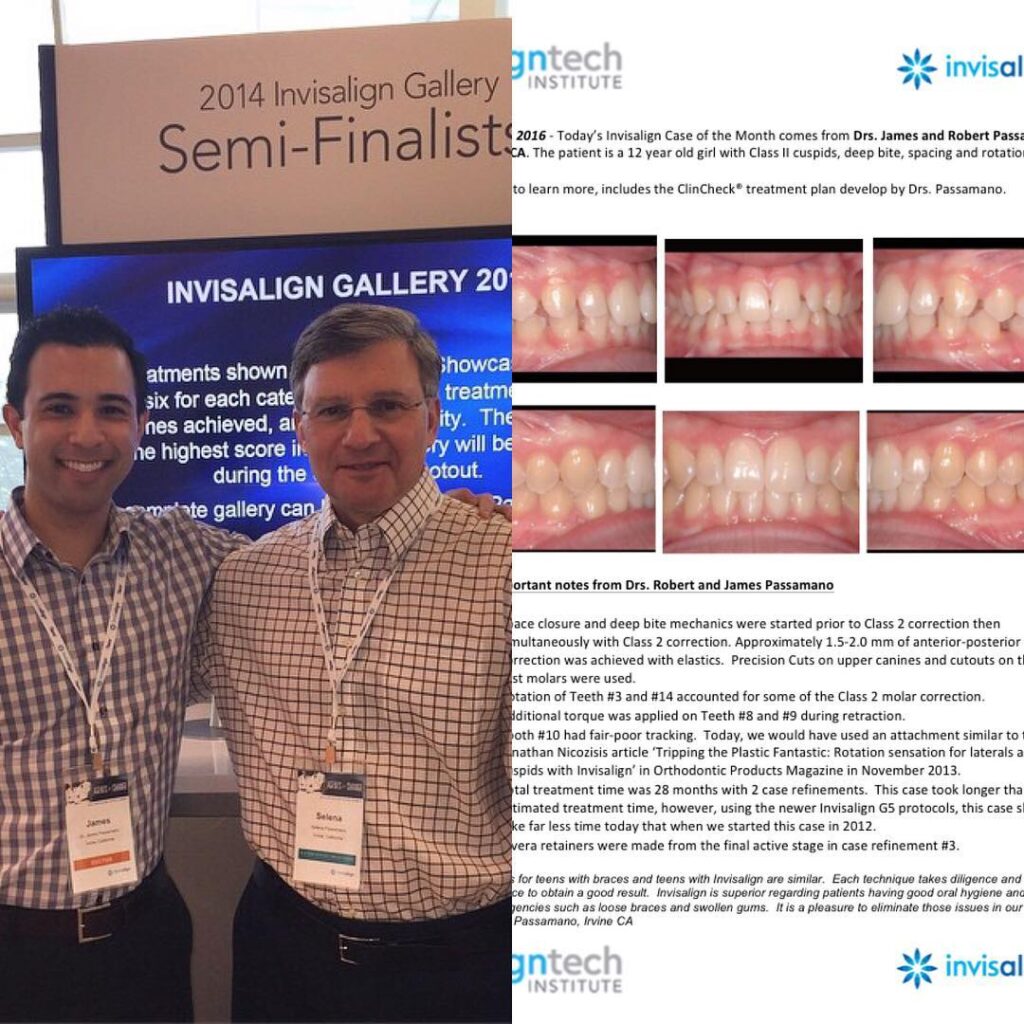 Invisalign clear aligners are nearly invisible and removable, which means you can eat and drink whatever you want during treatment and floss too!  The Invisalign trays are custom designed for you to be comfortable with no metal, which means no pokey wires or food restrictions.
Our goal is to make Invisalign as comfortable and convenient for you.  We offer Invisalign for adults and teens.  Aligner treatment also allows long-distance treatment, meaning you can live or go to college on the other side of the country while actively undergoing treatment.  Invisalign Orthodontics appointments are generally spaced out 2-3 months at a time, but we're here if you need us earlier!
Digital Scan to Aligners for Invisalign Orthodontics?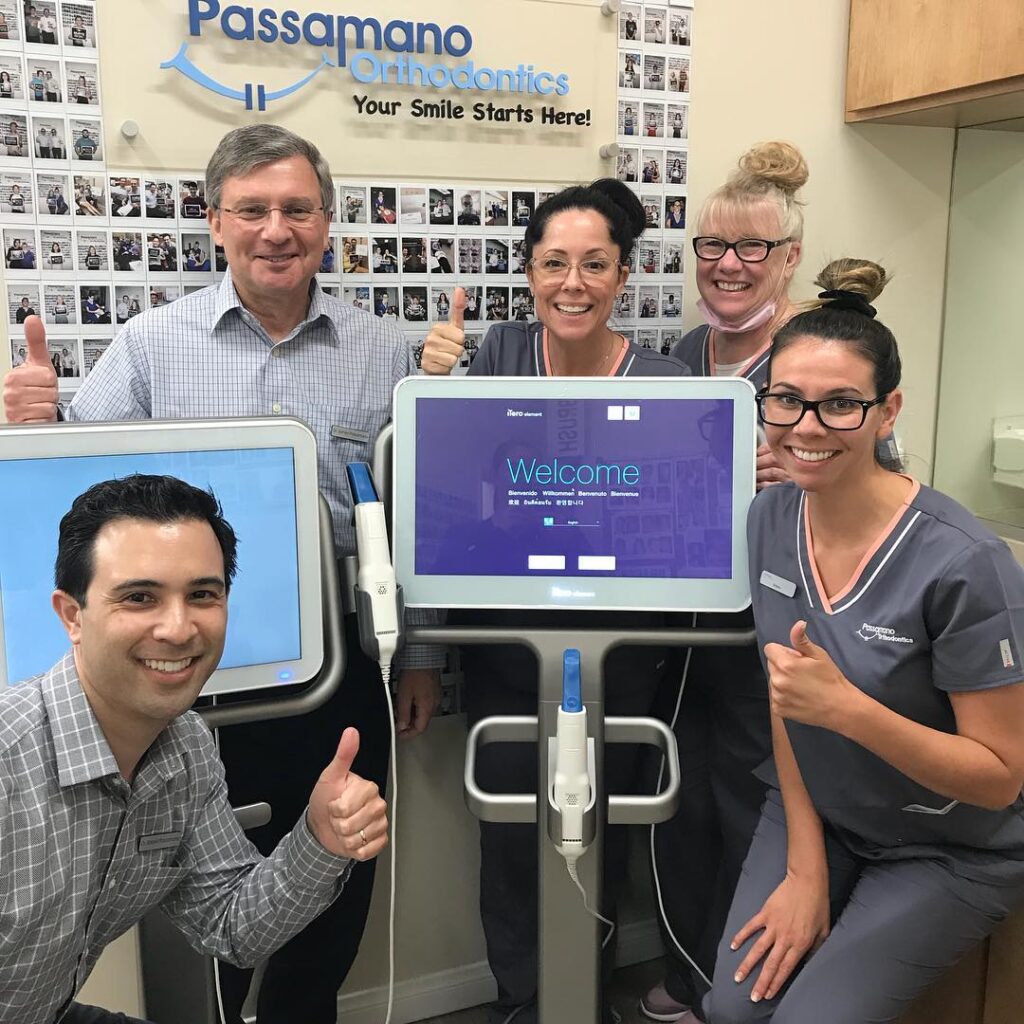 Passamano Orthodontics was Irvine's first Invisalign Teeth Scanner office in 2012.  We use the digital teeth scanners instead of molds-impressions to create more accurate aligner trays, decrease turnaround time and to create an overall better patient experience for you.   Using a complete digital workflow creates more consistent, accurate and comfortable aligners for our patients.  
Awards and Recognitions



Contact Us
Passamano Orthodontics in Irvine, CA
949-552-5542
info@youbraces.com
4200 Barranca Pkwy, Irvine, CA 92604
Office Hours
COVID-19 Hours 
Mon: 9a-2p 
Tues: Closed
Wed: Closed
Thurs: 9a-2p
Fri:  Closed