TREAT
MENT OPTIONS
Your mouth is in good hands. Custom Braces, Invisalign, and more – whatever you need, we are here for you!
3D Custom printed Metal &
Clear Brace

s 

Metal and clear braces are the appliances that most people think of when they hear the word "braces." Braces are wire-based appliances that orthodontists use to correct crowded and misaligned teeth or jaws. Modern materials and technologies make the experience of having orthodontic braces much more comfortable than they were in the past. 

NEW in 2021, we now offer custom, 'made to order' for metal and clear braces.  Using 3D printing technology, our custom braces require LESS time in braces (~35% less time), LESS discomfort and LESS visits to the orthodontist.   These braces are for all ages and can be dressed up with colored rings for a fun, colorful smile.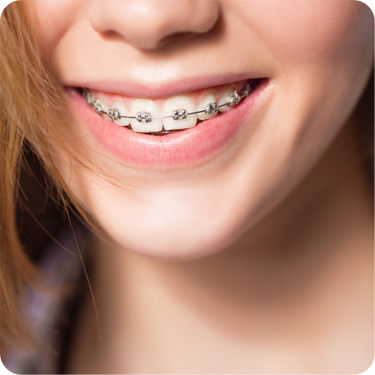 Invisalign Clear Aligners
Passamano Orthodontics is in the Top 1% of Invisalign Doctors Nationally, and 1 of only 109 orthodontists to be in the Case Selection in Invisalign's Hall of Fame (yes, that's a thing!).
Whether you're an adult or a teen, dealing with mild or severe crowding, or even in need of long-distance treatment outside of Orange County, our goal is to make Invisalign comfortable and convenient for you. We promise you'll get the full benefit of our Hall-of-Fame, award-winning excellence in service.
Our goal is to make your Invisalign Orthodontic treatment as comfortable and convenient for you.  Our Invisalign treatment includes a full digital process. Using a 3D camera, we create custom aligner trays to straighten your teeth without the need for gaggy, impression molds. Invisalign Orthodontics appointments are generally spaced out 2-3 months at a time, but we're here if you need us earlier!

While there is not an exact age for kids to begin orthodontic treatment, it is recommended that children have a routine orthodontic consultation when they're around 7-8 years old. Phase 1 Treatment is all about supporting healthy development and preventing more severe problems later on.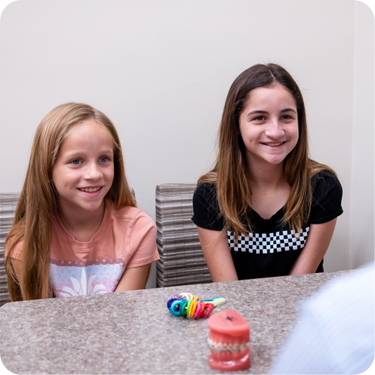 Phase 1 Treatment can facilitate upper and lower jaw arch development, create space for permanent teeth come in straight, and help to correct thumb-sucking problems. No matter what they need, we are committed to giving your kids the very best!
3D printed custom braces are the newest technolgical advance in braces in decades.  By having your custom brackets digitally designed and 3D printed, your smile can be finished about 40% quicker which usually amounts to  6 months less of treatment time.  Instead of a one-size-fits-all bracket these custom braces are designed just for you which means less appointments, less pain and most important, less time in braces!
YOUR SMILE
STARTS HERE!
We look forward to this chance to serve you. Let us know what you need and we'll be in touch soon!