ABOUT US
Everything we do is for your smile. It's why we started this family practice, never dreaming it would become a Top 1% Invisalign Doctor office in North America. We just wanted to treat our patients like family – to make smiles happen from the moment you walk through our door.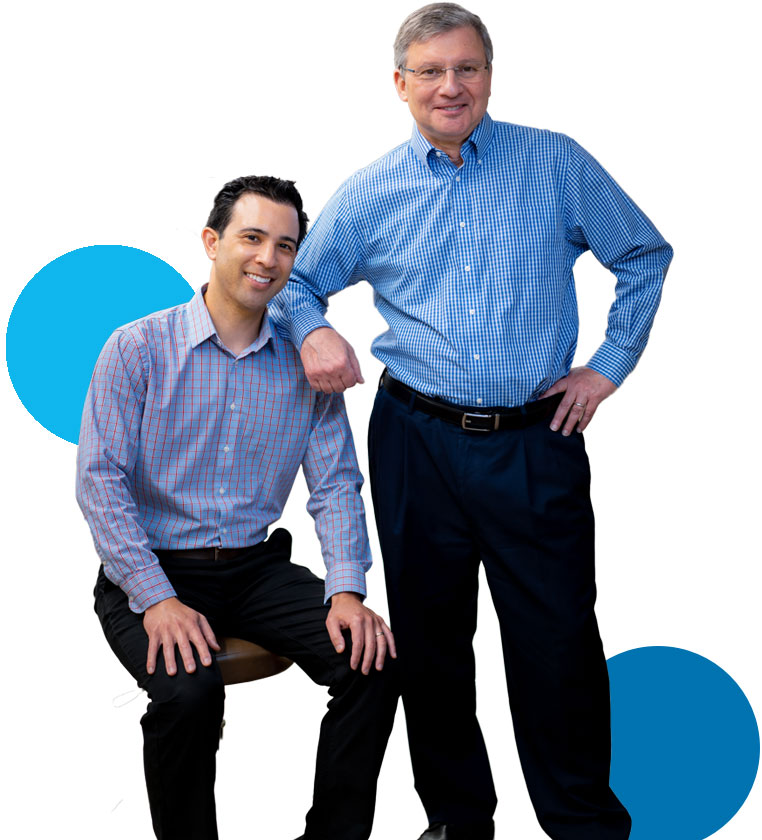 TREATMENT OPTIONS
Your mouth is in good hands. Braces, Invisalign, and more – whatever your smile needs, we are here for you!
INVISALIGN
SPECIALISTS
Introducing Dr. Robert Passamano, Board Certified Orthodontist, and proud Top 1% Invisalign Doctors with over 2,000 successfully-treated Invisalign cases. We have 9 National Invisalign publications, two Invisalign Clinical Excellence Awards, and a place in the Invisalign Hall of Fame (Yes, that's a thing).
But our greatest reward (and best marketing tool) will always be the smile on your face.
WE ARE DEDICATED TO
TRANSFORMING

LIVES BY IMPROVING THE JOURNEY TO A HEALTHY BEAUTIFUL SMILE.
BRACES
At Passamano Orthodontics, we've helped thousands in Orange County attain a beautiful, natural smile through the use of metal and clear braces. We are proud to say that we use the latest orthodontic technology in our office, meaning our metal and clear braces are smaller and more comfortable than ever! 

Treatment
As orthodontic specialists, we are committed to delivering the highest quality service utilizing the best technology available. Because of this, Passamano Orthodontics has become a nationally recognized, Top 1% Invisalign provider, offering a fully digital Invisalign process.

Trust
We know that you have a choice when it comes to choosing your orthodontic provider. We pride ourselves in being a family-focused practice dedicated to a high standard of treatment and service. From our family to yours, everything we do is for your smile.  

Transformation
In the end, it's all about the tangible difference we make in supporting a healthier, more confident you!  There is nothing more rewarding to us than seeing the results we create and the lives we change; your smile is our smile.
SEE FOR
YOURSELF!
Don't take our word for it – you can see the results in the smiles of patients who have become our beautiful ambassadors, including Real Housewives of Orange County's own Kelly Dodd.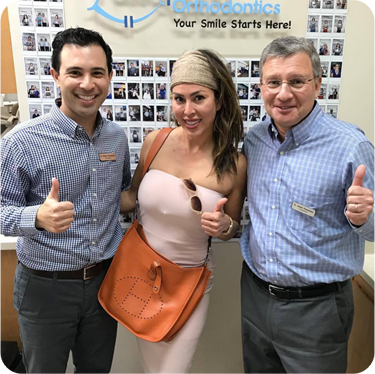 Extremely Pleasant and Helpful
"Let me start off my saying if they're not your first choice then you are truly missing out. The office staff is extremely pleasant and helpful and most of all very personable, which makes a BIG difference when choosing the perfect orthodontists."
Dorothy S. (Irvine, CA)
Two Generations of A+ Orthodontists
"Let me tell you, this is the office that you want to have take care of all of your orthodontic needs. You are benefiting from the knowledge and experience of two generations of A+ orthodontists."
Brandon G. (Irvine, CA)
The Top Office in Irvine for Invisalign
"Being an adult and not wanting braces, I opted for Invisalign. I was excited to see that their office is the top office in Irvine for Invisalign. I had a horrible smile before treatment and now everyone asks me where I got my treatment done because I have 'perfect teeth.'"
Nicole A. (Costa Mesa, CA)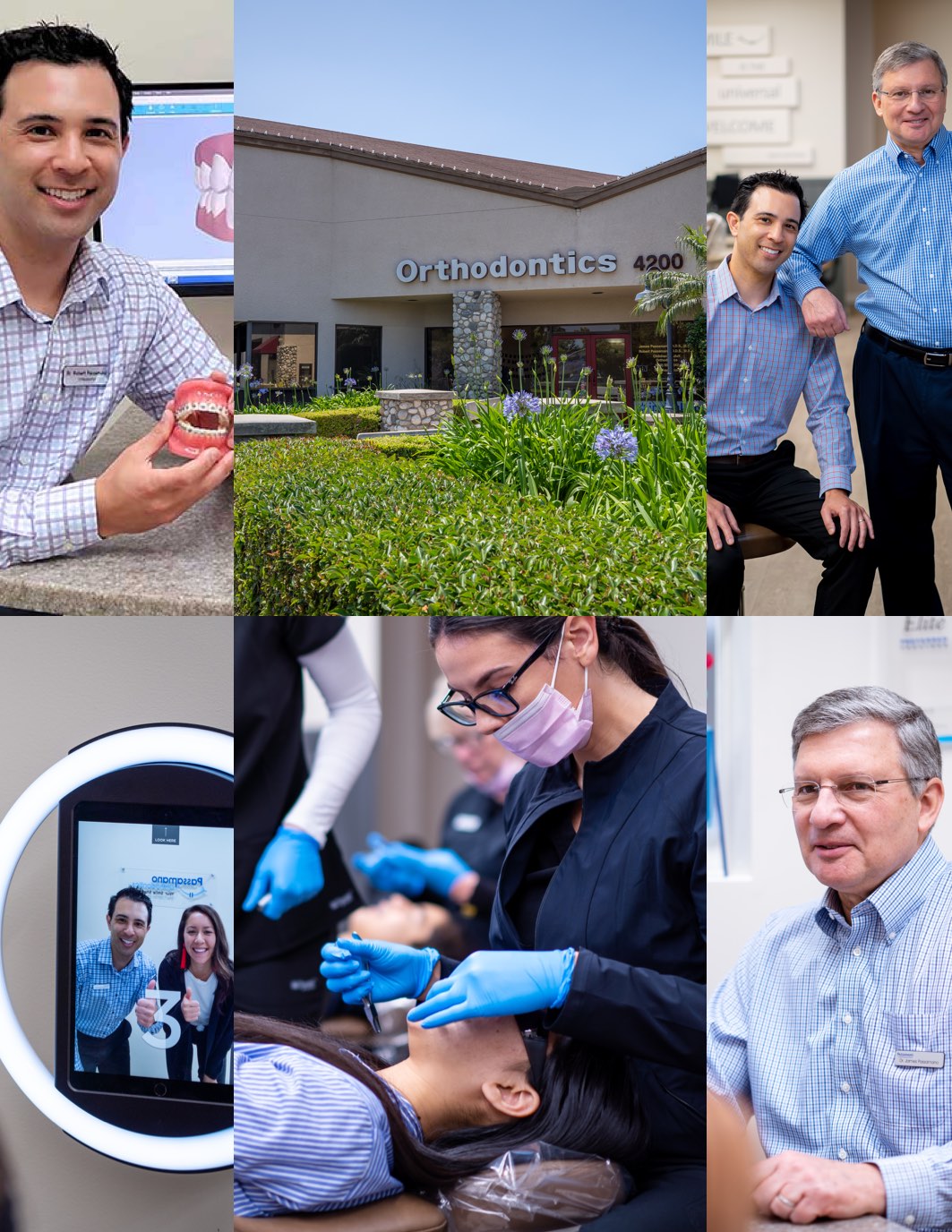 OUR OFFICE
Passamano Orthodontics has been in the same Irvine location serving the families of Orange County for over 40 years. Dr. Robert Passamano continues his father's legacy to embody our mission statement while providing beautiful smiles to our patients. We feel honored to treat our friends, neighbors, dental professionals and the Irvine community as we strive to deliver exceptional experiences and award-winning clinical excellence.
Passamano Orthodontics continues to be at the forefront of the most advanced innovations in the orthodontic industry. Below are just a few of the ways we strive to deliver clinical excellence within our practice:
Clear and Metal 3D Printed Braces

Top 1% Invisalign Doctor in North America

Digital 3D Teeth Scanner

Permanent Bonded Retainer Wires

Digital Retainers and Appliances

Digital Low-Radiation X-Rays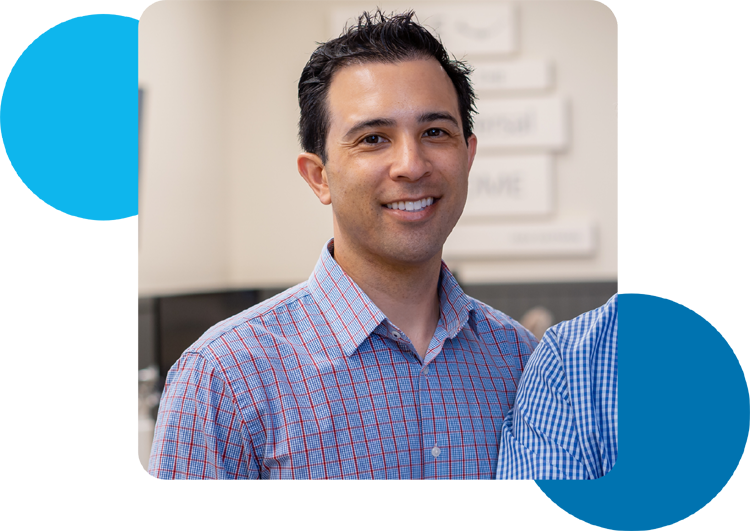 DR. ROBERT PASSAMANO
BOARD CERTIFIED ORTHODONTIST
Dr. Robert Passamano grew up in Irvine and followed in his father's footsteps, receiving his D.D.S. degree with honors from the prestigious University of the Pacific School of Dentistry.  He then went on to complete his Orthodontic degree and M.B.A. from Roseman University of Health Sciences, College of Dental Medicine.  Dr. Robert is the 2021 President of the Orange County Dental Society.  He is also a board certified orthodontist like his father.  He and his wife have 3 daughters and happy to be back in his hometown, where they can root for the LA Rams, Angels, Lakers and USC Football.
DR. JAMES PASSAMANO
BOARD CERTIFIED ORTHODONTIST
Dr. James Passamano has been practicing orthodontics for over 30 years in Irvine, California.  He received both his D.D.S. and M.S.D. degrees from the prestigious University of the Pacific School of Dentistry. After receiving his D.D.S. degree, he practiced general dentistry for 1 year before returning to get his Orthodontic degree.  A long time resident of Irvine, Dr. James coached youth baseball and softball.  He and his wife have two sons and one daughter, and they're all Angels fans especially Dr. James.  Dr. James now has five grandchildren, so he is planning to enjoy his new stage of life as a proud grandfather!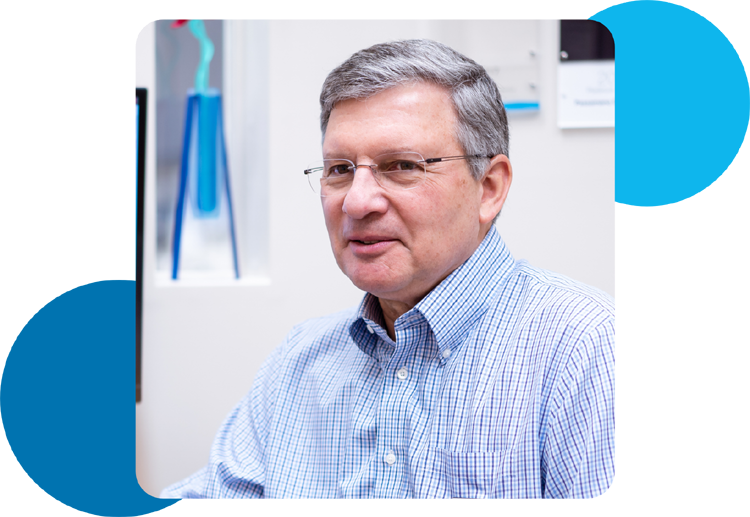 YOUR SMILE
STARTS HERE!
We look forward to this chance to serve you. Let us know what you need and we'll be in touch soon!