Children's Orthodontist in Irvine, CA
Early Orthodontic (Phase 1) Treatment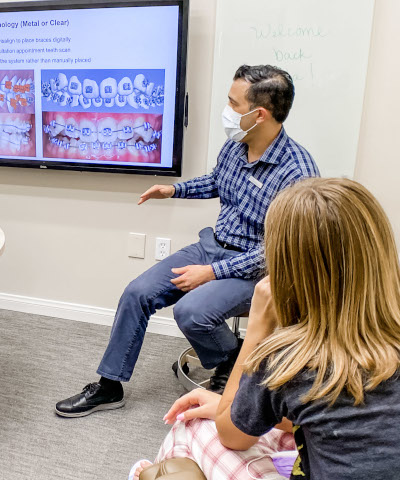 GROWING INTO THEIR BEST SMILE
Early Orthodontic (Phase 1) Treatment for Children
Passamano Orthodontics proudly offers several age appropriate treatment options for your little ones. Children are usually ready for interceptive treatment as early as 7-years-old! Interceptive treatment is designed for kiddos with a combination of baby and adult teeth, a stage known as mixed dentition. With an early evaluation, Dr. Passamano and his team can examine your child's smile and determine if interceptive treatment is the best route for them. 
Early treatment can help prevent more complex orthodontic issues later on in development, and can really save time and money in the long run. Interceptive treatment usually lasts anywhere from 6 to 12 months and can correct issues such as overbites, crossbites, underbites and other misalignment or jaw issues. Because children are still growing, their teeth and jaws move more easily than older kids and adults. As they grow, their jaws grow with them, and teeth become more settled as time goes on. This makes little ones perfect candidates for interceptive treatment. 
After your child's interceptive treatment is over, Dr. Passamano and his team will continue to monitor their growth and decide if further treatment is necessary. Although some complex cases require more orthodontic treatment, other cases are completely corrected by early treatment! Take action early and schedule a free consultation for your child today!
Start Your Child on the Right Path to a Healthy and Beautiful Smile
Did you know that interceptive treatment can help improve speech issues, problems chewing and even oral habits such as thumb-sucking?  Early treatment braces create room for proper jaw development and future tooth eruption for your child. This development allows their teeth to settle into the proper place, which also allows the tongue to rest in the proper place. When our tongues rest in the correct place, it can improve our speech, chewing and oral habits!
Early Treatment Doesn't Just Mean Braces
We know early treatment can seem daunting, but initiating treatment by age 7 can really improve your child's overall oral health. Dr. Passamano and his team will ensure your child understands their treatment and how to properly care for their new set of braces. Early treatment can include a combination of palatal expanders, space maintainers and braces. Once your child's jaw starts to expand, you will notice improvements in their smile as well as their overall oral health. Straight, properly aligned teeth are easier to clean than crowded teeth, which helps your child prevent cavities, tooth decay and gum disease. Early treatment can also prevent abnormal growth and development, improve aesthetic and protect teeth from future injuries. 
Dr. Passamano and his team will start your child's interceptive treatment journey with an initial exam to gather photographs, x-rays and virtual scans of your child's mouth. After we have a clear and complete picture of your child's mouth and bone structure, Dr. Passamano will develop a personalized interceptive treatment plan, just for them! We want you to feel confident in your child's early treatment, so never hesitate to ask us questions to gain a better understanding of the process. We are certain that you and your child will love the results of Passamano's interceptive treatment. Remember, it's called early treatment for a reason, so don't hesitate to call us if you have any questions about the process. It would be an honor to guide you and your child through interceptive treatment.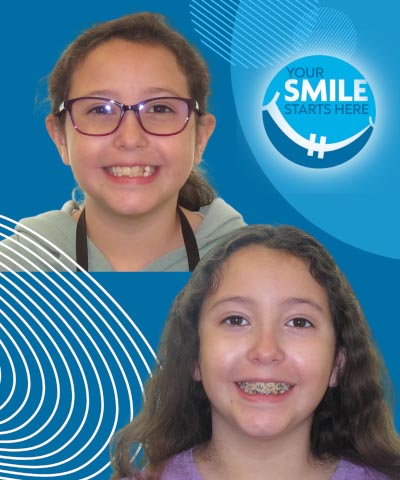 Your First Appointment is On Us
Thank you for stopping by Passamano Orthodontics online. Are you ready to schedule your first appointment? Dr. Passamano and his team are eager and ready to meet you and develop a unique treatment plan for you and your family! Contact our office, or click below to request your free consultation, and we will contact you soon to set up your appointment. We can't wait for you to join the Passamano Orthodontics' Family!