Your Family Orthodontist in Irvine, CA
Virtual Monitoring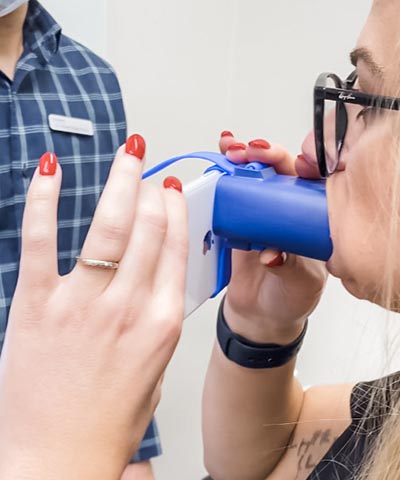 Comfort, Care, and Convenience
Orthodontic Care in the Comfort of Your Own Home
If you're considering orthodontic treatment for you or your child, but are worried about the time commitment of the process, then we have a perfect solution for patients just like you! Dr. Passamano and his team are passionate about improving smiles, and we never want a busy schedule to keep you from starting your treatment journey!
Passamonitoring, or Virtual Monitoring, allows our patients to scan their smiles from virtually anywhere! This means you don't have to drive all the way to our office for an appointment and can continue progressing through treatment without interrupting your schedule! All you have to do is attend an in-person office visit to receive a scan box and lip retractors, then simply download our Grin App to get started. With these tools, you are able to take pictures of your teeth at several angles and those photos are sent directly to Passamano Orthodontics!
Your app will remind you when it's time to take your next digital scan, typically every two weeks, so Dr. Passamano can monitor your progress and provide you with treatment feedback. You can set up your scan reminder for any time of day that is most convenient for you! Passamonitoring allows patients to progress through treatment without interrupting their daily lives! There are a few appointments that will be performed in-office throughout your treatment journey, but for the most part, you can receive expert advice and orthodontic guidance from the comfort of your own home!
PassaMonitoring is an easy-to-use app that allows you to upload progress pictures of your smile for Dr. Passamano to review. All you have to do is scan your smile, send it to Dr. Passamano in and he will review your progress then provide next-step instructions, all in the easy to navigate app! PassaMonitoring keeps Dr. Passamano up-to-date on your treatment progress while simultaneously reducing your number of in-person office visits.
Receive Expert Advice from Virtually Anywhere
We strive to provide our patients, virtual or in person, with the best service and treatment. Even though our digital patients don't come into our office as often, we still seek to give them the best treatment experience possible. Our virtual monitoring allows us to provide each patient with personalized, quality care. Each virtual patient still receives a top-tier patient experience and expert advice after each virtual scan. With the use of virtual scanning, Dr. Passamano can quickly spot any issues and can determine any adjustments in your treatment plan.
Patients love that they are able to avoid driving, waiting rooms, and long appointments but are still able to partake in Dr. Passamano's grade-A orthodontic care. Our virtual monitoring patients often choose the option because of the convenience it provides, and they are often pleasantly surprised by the VIP access they gain to Dr. Passamano. WIth our virtual monitoring app, you can message our office at any time with questions or concerns you might have.
The Grin app gives you direct access to Dr. Passamano and his wealth of orthodontic knowledge, so you never have to wait until your next appointment to ask that burning question! Our patients love the ease and the time they save with virtual monitoring, and we think you will, too! Call our office today to learn more about virtual monitoring and to set up your free consultation appointment!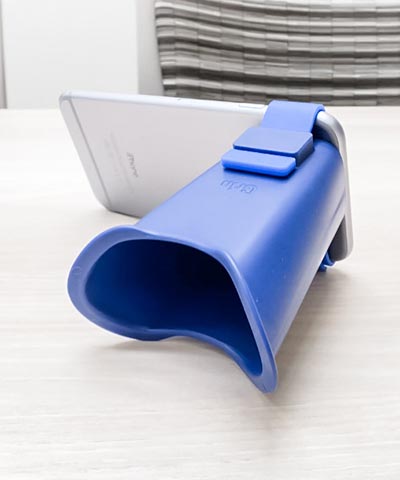 Your First Appointment is On Us
Thank you for stopping by Passamano Orthodontics online. Are you ready to schedule your first appointment? Dr. Passamano and his team are eager and ready to meet you and develop a unique treatment plan for you and your family! Contact our office, or click below to request your free consultation, and we will contact you soon to set up your appointment. We can't wait for you to join the Passamano Orthodontics' Family!