Your Family Orthodontist in Irvine, CA
3D Scanning Technology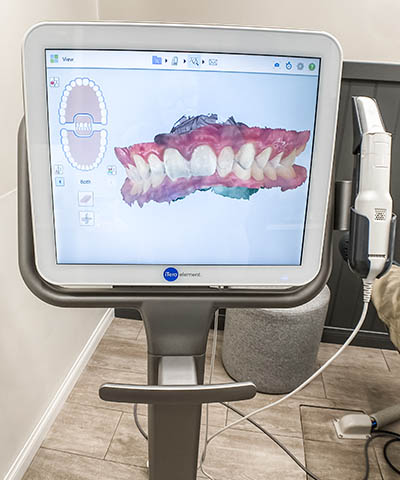 Our 3D Scans Give Faster, Better Results
You probably remember the days of yucky, goopy, alginate impressions orthodontists used in the past to get a complete image of your mouth. At Passamano Orthodontics, we use advanced technology to capture a complete image of your smile, jaws, and facial bones – without the goop! Our 3D scans allow us to see a clear picture of your smile, and it's fast and easy for you as well!
We start your 3D scans with a CBCT x-ray of your mouth to capture dental structures, soft tissues, nerves, and bones. With these images, Dr. Passamano and his team can see impacted teeth, otherwise known as incoming permanent teeth, and determine if there is enough space for those teeth. After acquiring these x-rays, we use a small handheld camera on our iTero scanner to take several photos of each tooth, your palate, and dental arches. These images are compiled together to create a virtual model of your smile. We then use these 3D images to create your smile simulation, develop your treatment plan, and show you what your future smile will look like!
Each piece of the 3D digital scanning process is painless and relatively quick. All you have to do during your CBCT x-ray is hold still and keep your chin steady on the chin rest. The rest is done for you as the CBCT machine captures the 3D images in a matter of seconds. Our iTero scanner is also quick and mess-free, unlike the previously used impressions. We know the ease of these scans will be a huge perk for you and your family, but we think the smile simulator will be your favorite part of the appointment!
The Passamano 3D Smile Simulator
Sneak a Peek at Your Gorgeous New Smile
Knowing your smile will change during treatment is helpful, but wouldn't it be reassuring to see what your new smile will look like after treatment? Dr. Passamano's smile simulator can take a photograph of you and your current smile and show you a comparison of your post-treatment smile!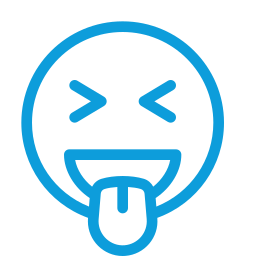 No more yucky, goopy impressions
Avoid the goopy mess and get impressions faster with our iTero digital scanner. The iTero scanner captures accurate and highly detailed images of your teeth and gums in no time!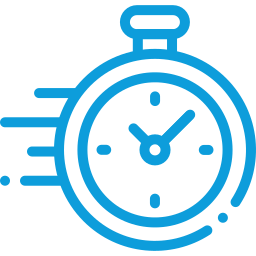 It's quick and comfortable
A small camera placed over your teeth comfortably captures images of each one, and then displays a digital replica of your smile on the iTero screen in minutes!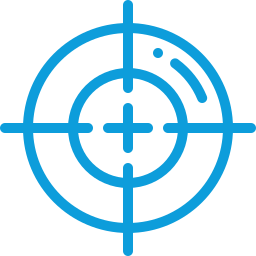 Faster, more precise treatment plans
The iTero scanner creates a 3D model of your smile and allows Dr. Passamano to create a personalized treatment plan for you!
Achieving Your Best Smile has Never Been Easier
Over the last several years, 3D scanning and simulation technologies have improved tremendously and have broadened their reach to industries like orthodontics. At Passamano Orthodontics, we take pride in exceeding the industry lead, especially when it comes to the use of technology. Utilizing 3D scanners and virtual simulations has allowed us to take our practice to the next level and provide our patients with an accurate, comfortable, and informative appointment. This technology also helps us create better treatment plans and demonstrates the expected progress for every phase of treatment. Our patients always know what to expect at Passamano Orthodontics!
Our 3D scanners will help us create your treatment plans for braces, Invisalign, and even for Phase One Invisalign treatments. These detailed scans also help Dr. Passamano and his staff create custom treatment appliances like palatal expanders and post-treatment retainers. Because each 3D scan only takes a few minutes to capture, and because they are digital, your results are uploaded and visible in no time. Our 3D scanners and smile simulators make appointments faster and treatment more accurate. Because each simulation is personal, our 3D scans also help make treatment a more comfortable, perfect fit for you and your lifestyle! Call us today to begin your digital scans, and see the potential your smile holds!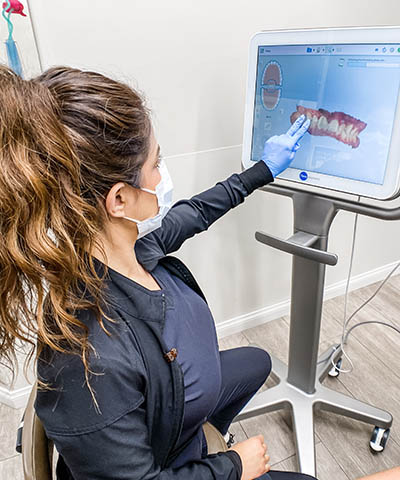 Your First Appointment is On Us
Thank you for stopping by Passamano Orthodontics online. Are you ready to schedule your first appointment? Dr. Passamano and his team are eager and ready to meet you and develop a unique treatment plan for you and your family! Contact our office, or click below to request your free consultation, and we will contact you soon to set up your appointment. We can't wait for you to join the Passamano Orthodontics' Family!