YOUR FIRST VISIT
From the moment you walk in the door, every member of our team is committed to creating the most positive experience possible.
We believe orthodontic treatment should be customized for each individual, in a comfortable environment that puts you at ease.
We're happy to answer any question you may have, and will work in coordination with your dentist to make sure your teeth are healthy for orthodontics.
WHAT TO EXPECT
There is no charge for your new patient appointment, which will take approximately 1 hour. Since every person is unique and requires customized treatment, we will start the appointment by taking photos of you/your child's face and teeth, two x-rays and a digital 3D teeth model. Drs. Passamano will use these records to come up with a treatment plan with you.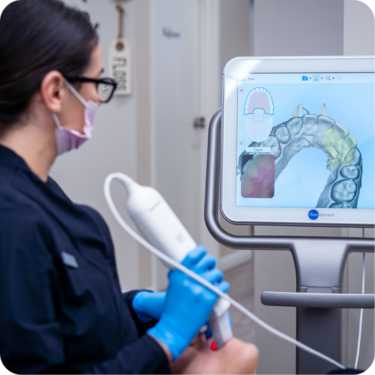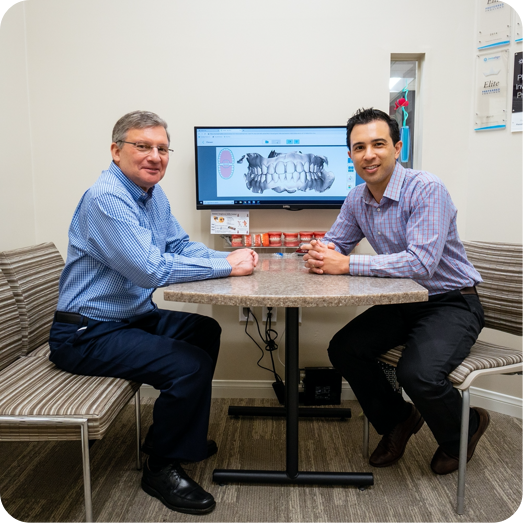 ADVANTAGES
Father-Son Double Team – Our patients get the unique experience of having two orthodontists working in conjunction to obtain the best possible smile for you!
Our Single Location Office – We are in the office 4-5 days a week so you won't need to travel to somewhere else if you have an emergency. We do our best to make sure we are available when you need us.
Quality with Care – Thousands of smiles started and finished at our office, resulting in smiling reviews online and countless referrals from happy patients.
INSURANCE AND FINANCIAL INFORMATION
We accept most major insurance plans payments towards your treatment fee. We will assist you in filing and maximizing your insurance benefits.
We understand that orthodontics is an investment. We work with you to make sure orthodontics is affordable by offering payment options to meet your needs. Typically, a payment plan includes an initial payment when treatment begins, follow by monthly payments at 0% interest. Contact our office for more information.
YOUR SMILE
STARTS HERE!
We look forward to this chance to serve you. Let us know what you need and we'll be in touch soon!