Over the past weekend, Dr. Robert volunteered with CDA Cares and over 1,700 volunteers with 319 dentists at the Pomona Fairplex.  This free 2-day dental event provided dental care at no charge to patients who experience barriers to oral health care.
Dr. Robert was part of a team of dentists, oral surgeons and lab technicians who helped change people's lives with same day dentures.  "It's an incredible feeling changing the way someone looks at themselves.  Many patients have gone without teeth for years and to give them their smiles back, it was priceless," said Dr. Robert Passamano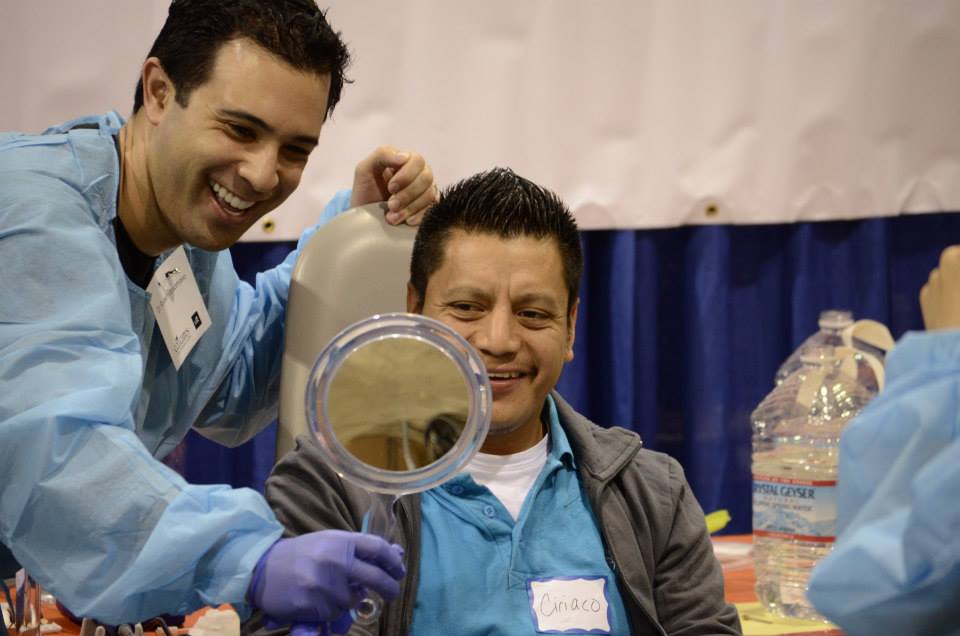 CDA Cares is a series of events aimed at providing free dental care to Californians in need.  The event helps educate the public and elected officials on oral health care and how the oral health care budget at the state level has been virtually eliminated.
In total, CDA Cares has helped 11,901 patients with 63,989 procedures and over $9 million in free dental services.  The CDA Cares Pomona helped 1,861 patients and delivered $1.66 million in dental care.
For more information on CDA Cares, please visit: